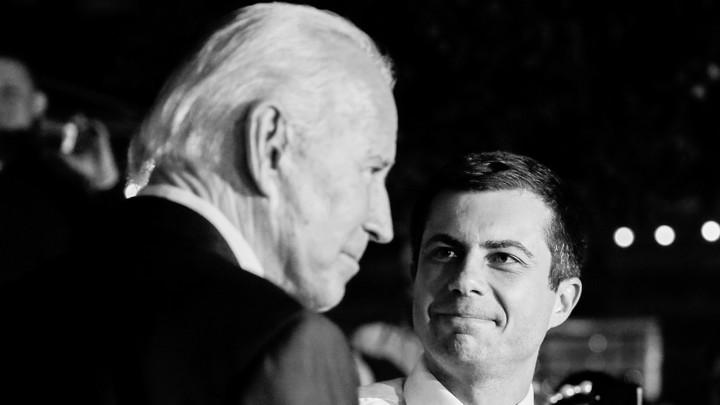 When one could travel overseas and Americans were not banned from Europe, one thing noticeable in most other advanced nations is their far better maintained infrastructure. One politically conservative friend we traveled with marveled at the subway and train systems in Britain and France and wondered why the USA had noting comparable. That answer is easy: (i) failed GOP policies of always seeking lower taxes and allowing our infrastructure to literally fall apart - the wealthy, after all will always manage - and (ii) the failure to have a spokesman who can convince the public that higher taxes and a first class infrastructure is a sure fired way to improve the economy and boost family incomes. Here in southeast Virginia the long infamous Hampton Roads Bridge Tunnel is finally undergoing expansion after becoming a bottleneck that threatened the region's economic growth. Ditto the widening of Interstate 64 between Richmond and Newport News. Both are being paid for with higher taxes, especially the multi-billion dollar tunnel expansion which even is receiving funding via a special grantor's tax on every deed recorded in the region. The benefit will be hundreds of hours not lost sitting stopped in traffic each year and ending a road block to economic growth. All of which brings me to Pete Buttigieg as Biden's nominee for Secretary of Transportation. Yes, he will be the first gay cabinet member if confirmed, but he may just be the best salesman for why America must act to rebuild its infrastructure which once was among the best in the world. A piece in
The Atlantic
looks at Mayor Pete's nomination. Here are highlights:
Not for the first time, people are having strong feelings about Pete Buttigieg.

President-elect Joe Biden announced Tuesday that he'd nominate the former Democratic presidential rival and mayor of South Bend, Indiana, to become transportation secretary, and the reactions were predictably polarized. Buttigieg's fans heralded it as a great job for a young leader and a stride for LGBTQ representation. His detractors complained that it was a political favor for an unqualified rookie—though just a few months ago he was a semi-serious contender for an even more demanding job.

Deeming Buttigieg unqualified requires a standard for what makes a good transportation secretary. Quick: Name the best secretary in the department's history. Hell, name the current secretary. Or her predecessor. (If you can, either you work in transportation or journalism, or you're a huge asset to your pub-trivia team.) Is the most important qualification for this job subject-matter expertise? That's useful, but often DOT is headed by politicians with only some preexisting transportation-related background (Anthony Foxx, Ray LaHood, Norman Mineta). If nothing else, Buttigieg clearly has the brainpower to master new material.

There's one more way to think about qualifications, though: Who can best champion the department? This is the strongest case for Buttigieg. DOT is not always a high-profile department, though it touches Americans' lives pretty much every day, and his presence will elevate it. Because he is a slick communicator, he will be able to advocate for it publicly, and because he was a notable surrogate for Biden during the election, he'll be able to get the president's attention.

The most productive way to think about Biden's selection of Buttigieg, as well as other secretaries, is as a whole: What kind of Cabinet is the president-elect trying to assemble? There doesn't seem to be a unifying theme. In some cases, he seems to be choosing for generic leadership skills rather than subject expertise. In others, he's picking people he trusts. In still others, he's picking people to discharge favors he owes, either to individuals or to demographic groups.

Biden has also sought to use appointments as a vehicle for representation, echoing Clinton's vow with a promise to have "the most diverse Cabinet anyone in American history has ever announced." Buttigieg, who would be the first Senate-confirmed openly LGBTQ Cabinet official, fits that. There are many people of color, including Rice, Austin, Becerra, Alejandro Mayorkas (Homeland Security), Marcia Fudge (HUD), Michael Regan (EPA), and Deb Haaland (Interior). There are a number of women, including the pathbreaking Treasury pick Janet Yellen.

Buttigieg was a key surrogate, and now he gets a Cabinet post. Fudge was pushed hard by Representative James Clyburn, to whom Biden probably owes the Democratic nomination as much as anyone. Neera Tanden, the Office of Management and Budget pick, has long been a loyal party soldier. Biden is rumored to be considering Diana Taylor, the partner of megadonor (and former rival) Michael Bloomberg, for some job.

More than anything, Biden appears to be emphasizing personal relationships, a natural choice for a politician who has centered his long career on connection with people. . . . a team of people who get along has the advantage of being a team of people who get along. The recent history shows that any number of approaches to a Cabinet can work—or fail.