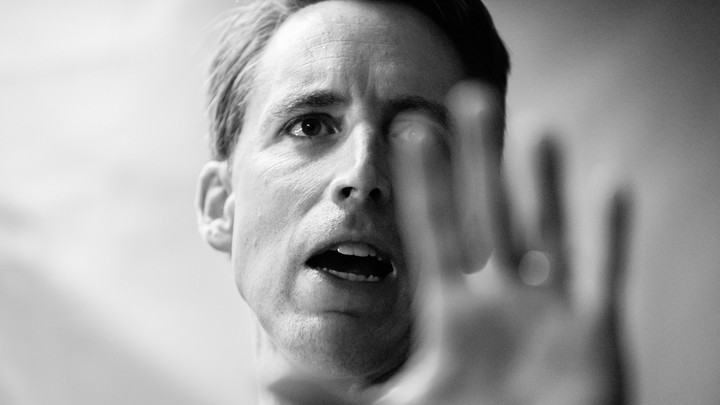 If one disregards Donald Trump who in some ways is symptom rather than a cause of the moral decline of the Republican Party, two currents are at work destroying the GOP. The first is the ever coarser, more ignorant, more openly racist and religiously extreme base of the party. There is a reason educated suburban whites have been fleeing from the GOP: they want nothing to do with the base or Trump who is the embodiment of today's ugly GOP base. The second is the growing cowardice of Republican elected officials, especially those in Congress who willing throw their oath of office in the toilet rather than stand up to Trump and his cultists. Unlike during the 2012 campaign when John McCain corrected a woman who accused Obama of being a Muslim, few in todays GOP congressional caucuses has the courage to (i) call Trump out as a liar, or (ii) tell the party base that they are wrong and played for fools by shameless opportunists. As January 6th and the certification of the Electoral College approaches the future of the nation hangs on the hope that some principled Republicans - a dying breed - will stand with Democrats and end the Trump insanity. A column in
The Atlantic
looks at the cowards destroying the GOP. Here are highlights:
Those hoping for a quick snapback to sanity for the Republican Party once Donald Trump is no longer president should temper those hopes.

The latest piece of evidence to suggest the enduring power of Trumpian unreality is yesterday's announcement by Senator Josh Hawley of Missouri that he will object next week when Congress convenes to certify the Electoral College vote.

Hawley knows this effort will fail, just as every other effort to undo the results of the lawful presidential election will fail. (A brief reminder for those with faulty short-term memories: Joe Biden defeated Trump by more than 7 million popular votes and 74 Electoral College votes.) Every single attempt to prove that the election was marked by fraud or that President-elect Biden's win is illegitimate—an effort that now includes about 60 lawsuits—has flopped. In fact, what we've discovered since the November 3 election is that it was "the most secure in American history," as election experts in Trump's own administration have declared. But this immutable, eminently provable fact doesn't deter Trump and many of his allies from trying to overturn the election; perversely, it seems to embolden them.

One such Trump ally is Tommy Tuberville, the newly elected senator from Alabama, . . . But what makes Hawley's declaration ominously noteworthy is that unlike Tuberville—a former college football coach who owes his political career in a deep-red state to Trump's endorsement in the GOP primary against Jeff Sessions—Hawley is a man who clearly knows better. . . .A former state attorney general, Hawley has litigated before the Supreme Court. He graduated from Stanford University in 2002 and Yale Law School in 2006. He has clerked for Chief Justice John Roberts; he taught at one of London's elite private schools, St. Paul's; and he served as an appellate litigator at one of the world's biggest law firms.

"He surely knows this isn't true," this acquaintance continued, "and that the legal arguments don't hold water. And yet clearly the incentives he confronts—as someone who wants to speak for those voters, and as someone with ambitions beyond the Senate—lead him to conclude he should pretend the lie is true. This is obviously a very bad sign about the direction of the GOP in the coming years."

Think about this statement for a moment: The incentives Josh Hawley and many of his fellow Republicans officeholders confront lead them to conclude that they should pretend the lie is true.

Those who have hoped that Republicans like Senator Hawley would begin to break free from Trump once he lost the election have not understood the nature of the change that has come over the party's base.

Trump was the product of deep, disturbing currents on the American right; he was not the creator of them. Those currents have existed for many decades; we saw them manifested in the popularity of figures such as Sarah Palin, Patrick J. Buchanan, Newt Gingrich, Oliver North, and many others.

In 2016, Trump tapped into these currents and, as president and leader of the Republican Party, he channeled those populist passions destructively, rather than in the constructive ways that other Republicans before him, such as Ronald Reagan, had done. (Even if you're a progressive who loathed Reagan, the notion that he was a pernicious and malicious force in American politics in the style of Trump is simply not credible.)

What is happening in the GOP is that figures such as Hawley, along with many of his Senate and House colleagues, and important Republican players, including the former United Nations Ambassador Nikki Haley, are all trying to position themselves as the heirs of Trump. None of them possesses the same sociopathic qualities as Trump, and their efforts will be less impulsive and presumably less clownish, more calculated and probably less conspiracy-minded. . . . But these figures are seismographers; they are determined to act in ways that win the approval of the Republican Party's base. And this goes to the heart of the danger.

The problem with the Republican "establishment" and with elected officials such as Josh Hawley is not that they are crazy, or that they don't know any better; it is that they are cowards, and that they are weak. They are far more ambitious than they are principled, and they are willing to damage American politics and society rather than be criticized by their own tribe.

The single most worrisome political fact in America right now is that a significant portion of the Republican Party lives in a fantasy world, a place where facts and truth don't hold sway, where "owning the libs" is an end in itself, and where seceding from reality is a symbol of tribal loyalty, rather than a sign of mental illness. This is leading the party, and America itself, to places we've never been before, including the spectacle of a defeated president and his supporters engaging in a sustained effort to steal an election.

The tactics of Hawley and his many partisan confreres, if they aren't checked and challenged, will put at risk what the scholar Stephen L. Carter calls "the entire project of Enlightenment democracy." This doesn't seem to bother Hawley and many in his party. But what he should know—and, one hopes, does know, somewhere in the recesses of his heart—is that he has moved very far away from conservatism.

Whether the Republican Party can be salvaged is very much an open question. I don't know the answer. But here is what I do know: Patriotic Republicans and conservatives need to fight for the soul of the Republican Party, for its sake and for the sake of the nation.

Trump's departure on January 20 should open up space for at least a few brave and responsible figures to arise, to help ground the GOP in truth rather than falsehoods, reality instead of fantasy, and to use the instruments of power for the pursuit of justice.

Their task won't be easy; right now the political winds are in their face rather than at their back. Trump's hold on the GOP remains firm, and separating from Trump and Trumpism will trigger hostility in an often angry and radicalized base. The right-wing ecosystem is in a mood to find and (figuratively) hang traitors, whom it defines as anyone in the Republican Party who doesn't acquiesce to Trump's indecency and paranoia.

Our collective hope should be that principled Republicans will find their voice and prevail—one courageous step at a time, one act of decency at a time, one year at a time.